Unique Gifts for Your Office Gift Exchange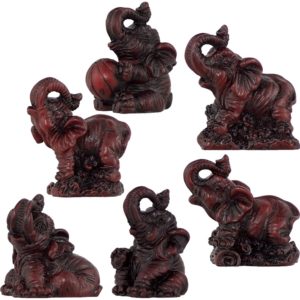 New Age Source specializes in unique, meaningful gifts.  If you are looking for something unusual and interesting to bless your co-workers with, be sure to visit our site for a wide range of items.  You can also take advantage of our black Black Friday holiday sale, from Friday, November 29th – Monday, December 2nd.  Get 20% off store-wide.
Here are a few of our favorite suggestions for your office gift exchange.  Enjoy any of the following high-quality, but inexpensive choices.
Our ceramic spiral moon candle holder has a unique shape and is designed to hold the melted candle wax, to prevent damage from wax spills.  Pair it with an herbal pillar candle for a practical and beautiful gift anyone will appreciate.
Salt lamps are another great gift idea.  Not only are they beautiful to look at, they also offer several health benefits. In the office, they help counteract negative energies given off by electronic equipment and also release negative ions to cleanse allergens and pollutants from the air.  In the home, they produce a soft, warm glow and also help purify the air. Salt lamps come in many sizes, styles and shapes. Some are electric and have a low-watt bulb, while others are lit with a candle.
We have several soapstone animal carvings that are hand carved and polished. Did you know the art of soapstone carving dates back more than 3,000 years?  Our carvings are etched with various flower and leaf patterns.  They are beautiful and make a great conversation piece.
Help your favorite co-workers ring in the New Year with a beautiful stone calendar. Our stone calendar is made from palimanan and candi stone, and has been hand carved and painted. The OM symbol on the calendar base represents the higher power that connects all of us. Perpetual calendars like these never need to be replaced, making them a long-lasting gift that will be truly useful and appreciated.
We offer a wide selection of handcrafted bamboo windchimes in different sizes and shapes.  Some feature coconut tops and hand painted chimes.  Our spiral windchimes have a unique shape and feature a wood burned floral design.  Bamboo chimes produce a very soft, delicate sound and can be used indoors or out to add beauty and a bit of serenity to any space.
Pendants also make beautiful gifts.  We have an array of quartz and semi-precious stone pendants.  There are angels, wire wrapped and diamond shaped pendants.  Most are under $10.
The New Age Source offers many unique gifts you won't find anywhere else.  Our variety ensures you can find something anyone on your gift list can appreciate.   Avoid the crowds at malls and big box stores and do your shopping online.  It's safe, secure and convenient.
https://www.instantkarmaasheville.com/wp-content/uploads/2021/06/fallback-default-featured-image.jpeg
628
1200
Mike
https://www.instantkarmaasheville.com/wp-content/uploads/2021/06/instant-karma-header-logo.png
Mike
2013-11-25 21:33:28
2021-04-21 10:46:06
Unique Gifts for Your Office Gift Exchange