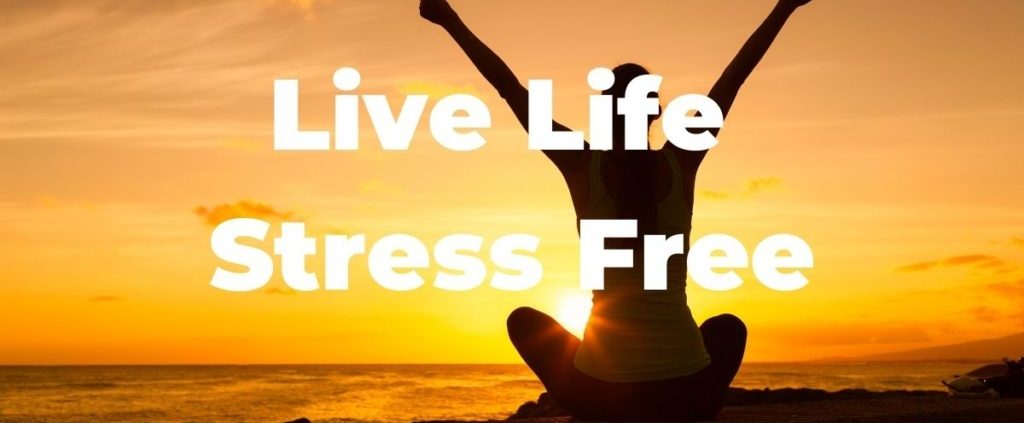 How to live life stress free: Meditation or yoga can be described as the practice of physical, mental, and spiritual discipline. The objective of meditation or yoga is to accomplish wonderful harmony where mind, body, and soul works together. Practicing yoga helps people to maintain their health and create a balance in their life. It is essential to practice yoga for a better lifestyle; the benefit of performing yoga is immense, it not only keeps your body fit, it makes you happy with your surroundings and let you find peace within yourself. An additional major benefit of yoga is that it helps people to overlook upon negative news instead unite their mind and soul for better concentration which are beneficial for health, and find a path in spirituality.
A lot of people practice yoga in order to stay away from back pain, joint pain, mental stress and other problems. Yoga helps in increasing the flexibility in one's body by stretching; it also helps in building strength as you are required to ponder your body with the support of one leg or arms etc.  Yoga involves breathing techniques which need to be mastered, and done accurately. When people get a hang of breathing technique, the next step is meditation which helps in purifying the mind and focusing on the postures. Additionally, yoga or meditation helps improve health by checking the circulation of blood by decreasing pulse rate, blood pressure, respiratory rate and increasing cardiovascular efficiency, respiratory efficiency and develop excretory functions.
Stress is in fact, dangerous for health, as is the main cause of obesity, diabetes, high blood pressure and many more disorder. One of the most important benefits of yoga is that it performs like a stress buster. Adopting yoga or meditation routine can avoid unwanted stress; forget all worries as it oblige the contribution and incorporation of mind, body, and soul. Life's misery can be avoided easily by performing yoga routine.
There are a variety of tools that are used for meditation, understanding the tools significance, and how they are utilized is vital for someone who is serious about meditation be it for spiritual, mental or physical health purpose.
Among many meditation tools, Zabuton Mat is one of the most widely used meditation tools. This typical square Zabuton mat measures about two and half feet square and three inch thick. This mat is usually used when sitting on the floor and can also be used when sitting on the chair. It cushions ankles and legs during meditation and is functional for hard or cold surfaces. Zabuton mat is significance as it is small enough to take at anyplace, even on vacation so that your meditation routine faces no hiatus.
Zafu Crescent Meditation Cushion is used in combination with Zabuton mat. The Zafu Crescent Meditation Cushion generally measures about sixteen inches wide, eleven inches deep and seven inches high. This cushion is filled with a buckwheat hull for the comfort of body.
The bamboo meditation bench is another popular tool widely used for meditation. It is made from earth-friendly bamboo that provides a calm option for people who have problems sitting crossed legged during meditation. The function of this bench reduces pressures in the knee, ankle, leg, spine and back stress. This bamboo bench is a fantastic tool for meditation as it can be folded and is easy to carry when you travel.
Other Tools To Live Life Stress Free:
Another tool for crucial meditation practice is using the meditation chairs which are specially made wide for the cross-legged position and are near to the ground. It is made from a product of natural materials and come with cushion for more relaxing support. It is available with arms and without arms. Furthermore, they are amazing and unique for home. Choose whatever tool is comfortable for you.
The benefits of meditation are never-ending as it helps in improving eye, hands movement, reaction time, flexibility, improve strength, and develop the immunity. It is no wonder why many people from different walk of life from different age groups to housewife to celebrities, are engaged in yoga or mediation. The impact of meditation in life is undeniable.
https://www.instantkarmaasheville.com/wp-content/uploads/2012/05/live-life-stress-free-instant-karma-asheville-1024x536-1.jpg
536
1024
Mike
https://www.instantkarmaasheville.com/wp-content/uploads/2021/06/instant-karma-header-logo.png
Mike
2012-05-23 15:57:15
2021-04-22 08:57:33
Live life Stress Free